Software Review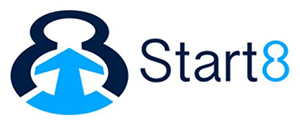 After over 20 years of being a Windows user; Microsoft decides to bring out an operating system that is unusable for me. The reason for this, apparently, is so that my experience of it would match my experience of using  Windows touchscreen devices; if I ever used them that is, which of course I don't. Like most Windows users, when I use touchscreens they are usually powered by Android. This makes the frustration of trying to use Windows 8 all the more annoying and pointless.
Of course I could learn to use it but why should I? I don't want a seamless experience across devices. What I want is a seamless experience, moving from one release of Windows to the next. The reason I love Windows 7 is that the move from XP to 7 (ignoring Vista altogether, of course) required no more than a smooth and gentle learning curve. Each improvement seemed to be a natural development and what few niggles there were, were easily forgiven in the light of this ease of transition.
Still using Windows 7 on my Workstation, I was compelled to wrestle with 8 when called upon to problem solve an issue on my son's laptop. After swearing a lot for about twenty minutes and getting nowhere, I went back to my PC and searched Google with the phrase "make Windows 8 look like Windows 7". Start8 was one of the top results and after reading a few reviews of it, I had no hesitation in shelling out the $4.99 for the application. I am not sure what the cost is in sterling but I think it is no more than £3 something.
Instantly Windows 8 became usable: everything is where it should be, for anyone used to - and quite happy with - the way the user interface has worked since Windows 95. I have been told that underneath the pig of an interface, 8 is actually a good operating system. That may well be the case but until I found this wonderful little piece of software, I was dreading the eventual necessity of upgrading. Well not any more.
A very easy five stars out of five *****